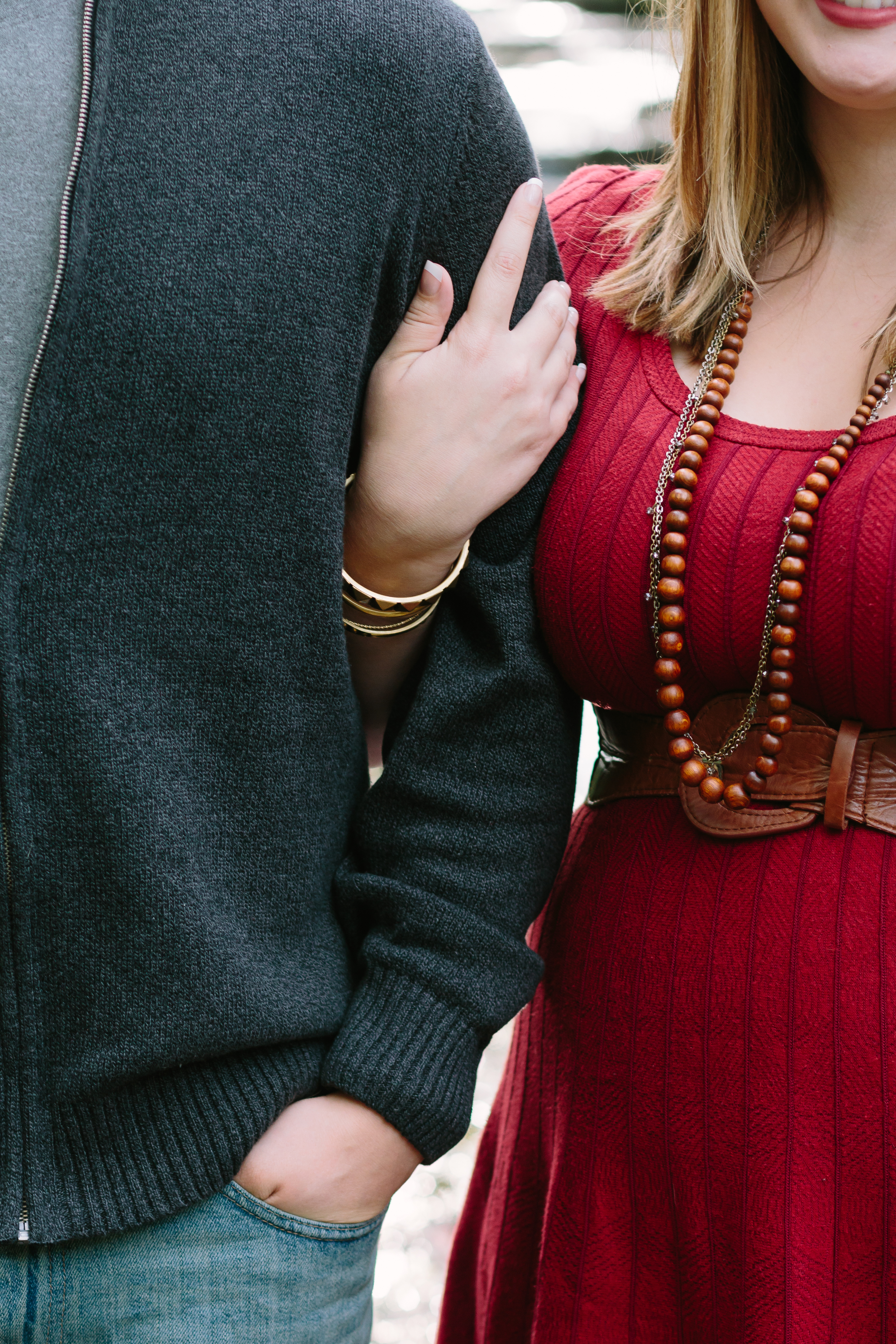 Engagement Session Tips
Dont forget to check out my PINTEREST for visual ideas and images to help guide you through selecting your outfits & locations! Click > HERE < to see my Pinterest page!
Q: Where should I have my engagement session?
A: Choose a location that means something to you as a couple! Whether its a coffee shop where you had your first date, a common place you go frequently together, or your favorite part of the city for date night! Your engagement session location, and the outfits that go with it, should reflect your personalities! Let your love shine through your images and express yourself through your location and outfits! Don't worry about being awkward or stiff in front of the camera. Just pretend you're on a date - a date where all you have to do is laugh, hold hands, flirt and kiss each other!
Q: What do I wear?!
A: Base your outfits around the location of your session! Below I have some great information on how to prepare your outfits.
AFTER YOU SELECT YOUR COLORS, LOOK FOR DETAILS! TEXTURES, PRINTS AND PATTERNS OR SIMPLY A DETAILED COLLAR ARE ESSENTIAL! FEMININE DETAILS SUCH AS RUFFLES, ROSETTES AND BOWS CREATE INTEREST AND DEPTH TO YOUR PHOTOS. MORE SUBTLE DETAILS SUCH AS LACE, EMBROIDERY AND EYELETS, CREATE TEXTURE AND INTEREST AS WELL!
OUTDOOR PARK/FIELD
Let your engagement photo outfits take their cue from the natural setting for an outdoorsy shoot. Bright colors are best left for the beach or the city. A field or rustic location inspires more autumnal hues like olive green, rich burgundy, and earthy neutrals. Don't shy away from prints or pattern; a rustic print like paisley or plaid mixed with solid colors photographs well as long as it's not too busy. And always keep in mind that dark colors are slimming on camera!
Jeans and a plaid button up is a great option for a rustic engagement photo outfit, and you can add texture with a scarf or a little sparkle with a statement necklace. Lace paired with chambray is a cute, dressed up take on rustic, or you can combine girly and outdoorsy with a maxi and jean jacket. If your engagement session is in the fall, be sure to add layers like cardigans, chunky knit sweaters or infinity scarves. Engagement photo outfits are made more special with accessories, like a brown or braided belt to belt a dress. And since you don't typically go traipsing through a field in pumps, it doesn't make sense to wear them now! Go for ankle boots or cowboy boots in a field and charming flats with a sundress for a picnic in the park. A picnic basket or blanket adds a cute lifestyle element, and chalkboard signs or burlap pendants can be used for creative save the dates.
CITY
City shoots, with their urban setting, call for engagement photo outfits that are sophisticated, modern, and on trend. Whether your city engagement session is at an Art Deco building, your favorite city block, or a romantic rooftop, this is your moment to wear a fancy engagement photo outfit and really dress up! Think cocktail dresses, pencil skirts paired with cute blouses, and chic trench coats on chilly days. Although for a more relaxed urban location, like a coffee shop or neighborhood, you can put together an ensemble that is chic but dressed down, like skinny dark denim pants and a top with an embellished collar and cardigan.
Whether your city engagement photo outfits are dressier or more relaxed, they should be structured around classic, tailored pieces and look put together. As with outfits for any location, it's important to wear clothes that express your style and that you feel comfortable in! If a fancy cocktail dress seems too dressed up, opt for a lace skirt and blouse that is still chic. A city shoot allows for the most glamorous of accessories, like sparkly statement necklaces and earrings, and you can break out your strappy heels! (Although don't forget a pair of flats for walking in between, your soles will thank you!) Bringing props like balloons can add a fun sense of whimsy, or go on a culinary tour of the city, stopping at a cute café and cupcake bakery along the way, which is delicious and perfect for detail photos.
I hope these engagement photo outfit ideas inspire you to put together the perfect looks for your shoot! Whether your shoot will be a combination of two locations or you'll be in one spot the whole time, bringing 2-3 engagement photo outfits will give you more variety in your photos to choose from, so pack wisely!